Who's using Widget Works?
Our cloud platform is in use throughout Australia and New Zealand
Business banking & mortgage calculators
Widget Works created fully branded mortgage repayment, mortgage refinance and buying & selling cost calculators for Bankwest. These calculators demonstrate Bankwest's full product set with pricing and interest rates based on both loan ranges and LVR ranges.
All calculators are implemented using the Widget Works Cloud Solution allowing full use of the Widget Manager for product and configuration management.

KiwiSaver superannuation, personal loans, home loans & business loans
ASB commissioned Widget Works to build all new calculators for their site relaunch. All loan calculators integrate with ASB's pricing data source, online application process and promote strong calls to action.
Widget Works is also developing a custom calculator to help customers better understand their KiwiSaver contribution options. The superannuation calculator visualises the impact on retirement balance and estimated client income in retirement.
P&N Bank
When P&N Bank launched their new website they needed tools which could deal with the complexity of modern mortgages – pricing by LVR, principal ranges and loan purpose. Widget Works Cloud Solution allowed us to go live with tight timeframes and easy testing.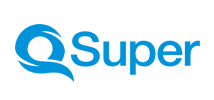 Mortgage and financial planning calculators
QInvest have implemented the full Mortgage Suite with custom branding. Widget Works also developed custom financial planning tools: Budget Planner and Assets & Liabilities Planner. All the tools are styled to match QInvest's colour scheme and the Budget Planner themed and implemented on QSuper's site. All tools provide lead capture and integration with Connective Mercury CRM.
Calculator Suite
QT Mutual Bank have implemented the full Calculator Suite with strong custom branding.
QT Mutual Bank uses Widget Manager to manage their rates data and can carry out a rates update by editing just 3 fields. Then, that single set of data is shared across all the calculators. With advanced analytics and call to action messaging, we're looking forward to helping QT Mutual Bank further enhance their user experience.
State Custodians
State Custodians successfully implemented our Mortgage Repayment calculator with their products and interest rates. State Custodians' customers can more accurately calculate their repayments, with rates correctly selected based on investor vs owner occupied and loan-to-value ratio (LVR) tiering all built in.
Mortgage Suite with API supported Lead Generation
ACF are a rising star in Australian Mortgage Broking and have integrated our Mortgage Suite throughout their lead generation processes. Making full use of the Widget API, ACF have seamlessly embedded Widget Works' tools into their campaign and data collection forms.
Naked Real Estate
It's no secret buying a house is a big financial deal and real estate involves lots of questions and financial considerations. Perth's Naked Real Estate is strengthening their commitment to transparency and their clients with our Repayment, Borrowing Power and Buying & Selling Costs tools on every property page.

Lender's borrowing capacity calculator
Suncorp's lenders use this calculator as part of their loan application process. It's an extensive tool which works across all devices as well as offline file saving. It captures applicant income and expenses and calculates their capacity to repay one or more proposed loans.
The calculator supports Suncorp's extensive credit policy and is delivered using Widget Works Cloud Solution, allowing full use of the Widget Manager for price and configuration management.